Fencing and Fence Repairs
Fencing and Fence Repairs in Potters Bar
AJ Fencing is one of the areas most well-established fencing companies having been trading in the local fencing industry for more than forty years.
We are proud of our association and long history helping our neighbouring customers with their new fencing and fence repair needs. Over the decades that we have been in business, we have supplied fencing solutions to thousands of satisfied customers throughout Potters Bar, Hendon, Finchley, Golders Green, and Friern Barnet to Chipping Barnet, Whetstone, Edgware, and beyond, customers past and present know that they can rely on us to deliver everything they want in fence repairs and garden fencing.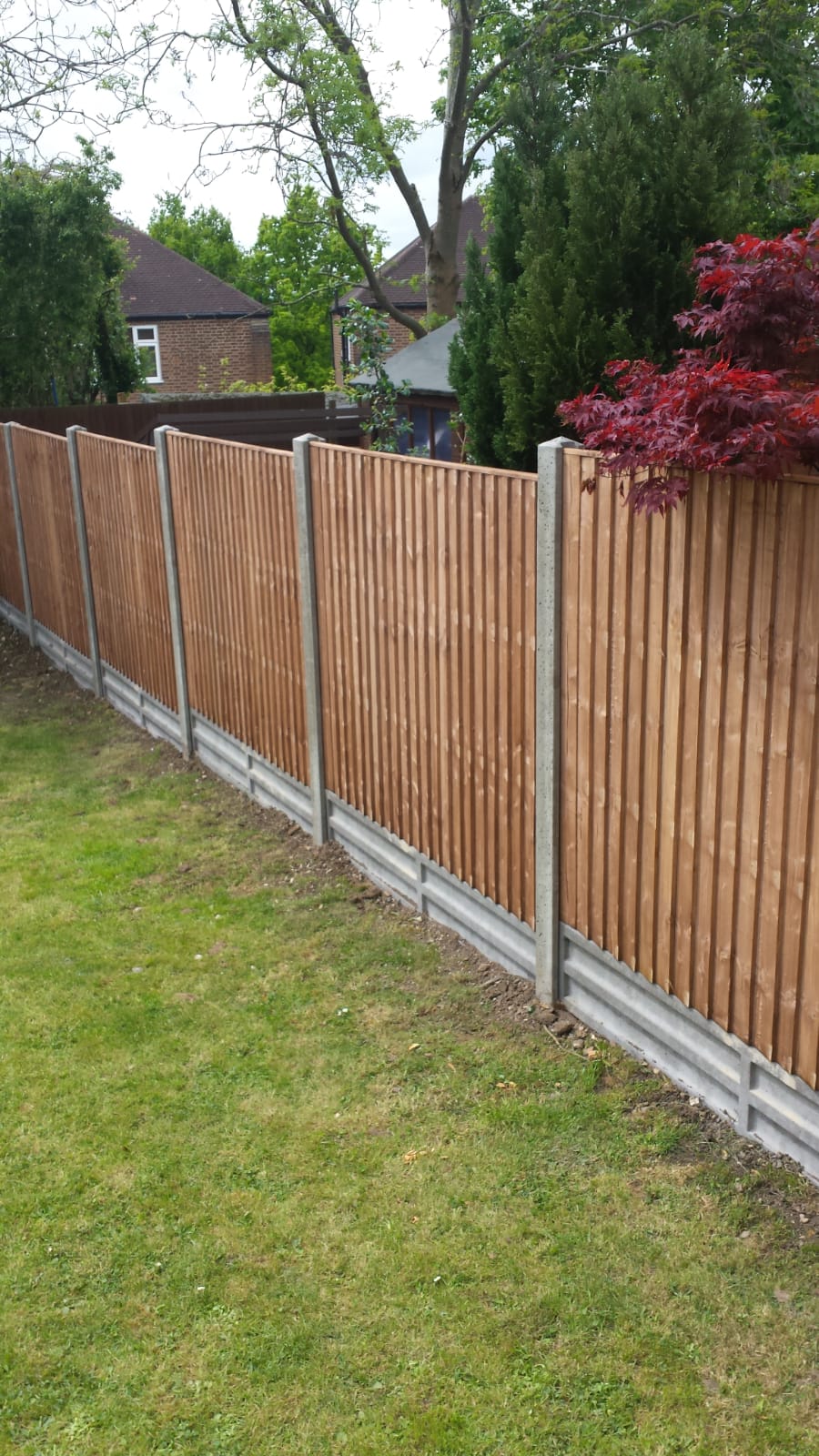 Professional Fencing Contractors in Potters Bar
As your dependable and local fencing specialists, we have much to offer our customers across Potters Bar. Here is just a few of the things you can expect from us…
New Fencing in Potters Bar
AJ Fencing is all about new fencing. We have installed miles of fencing across Potters Bar and beyond during the 40+ years we have been in business. We offer professional advice on the best garden fencing, cut all fencing panels to the right size and installing to a flawless finish every time.
Fence Repairs in Potters Bar
As well as installing new fencing at your Potters Bar property, we are here to help you with repairs to your current fences. If a fence panel is damaged, it needs fixing straight away as the damage is likely to get worse if left unchecked and presents a significant safety and security risk.
Security Fences and Gates in Potters Bar
While garden fencing makes up the lion's share of our work in Potters Bar, it is just one of the services we provide. We also supply and install tough, durable security fences and gates that are built to last and provide additional security for our customers.
Reliable Fencing Contractors in Potters Bar
When you hire AJ Fencing to install new fencing or repair existing fences, you are hiring a respected firm of professionals. We have decades of hands-on experience under our collective belts, we guarantee quality workmanship and exceptional customer service. We turn up on time, work hard throughout the process to ensure your new fences around your property look spotless.
A Range of Fencing Options in Potters Bar
As your local fencing contractors, we offer a broad a range of fencing options. These include feather edge fencing, picket fencing, close board fencing, trellis fencing, and more. We also install gravel boards and concrete posts.
Your Local Fencing Contractors in Potters Bar
For over forty years, AJ Fencing has been providing the very best in new fencing installations and fence repairs across the entire Potters Bar area. Wherever you might be based in the town, you can benefit from having experienced fencing specialists practically on your doorstep. We ensure a prompt and punctual service every time.
For new fencing and fence repairs across Potters Bar, contact AJ Fencing today. Call us on 0208 441 1964 or 07813 491 136 to get your free, no-obligation quote.