Fencing and Fence Repairs
professional fencing contractors
High-quality Fencing Solutions in North London and Hertfordshire
Since we started trading more than forty years ago, AJ Fencing has supplied and installed thousands of garden fences across the South East.
Operating from our office in Barnet, our team of fencing installation specialists travel across a 15-mile radius. This takes in the whole of North London and neighbouring Hertfordshire. Whether you are nearby in Finchley or further afield, you can rely on us to deliver exceptional garden fencing solutions.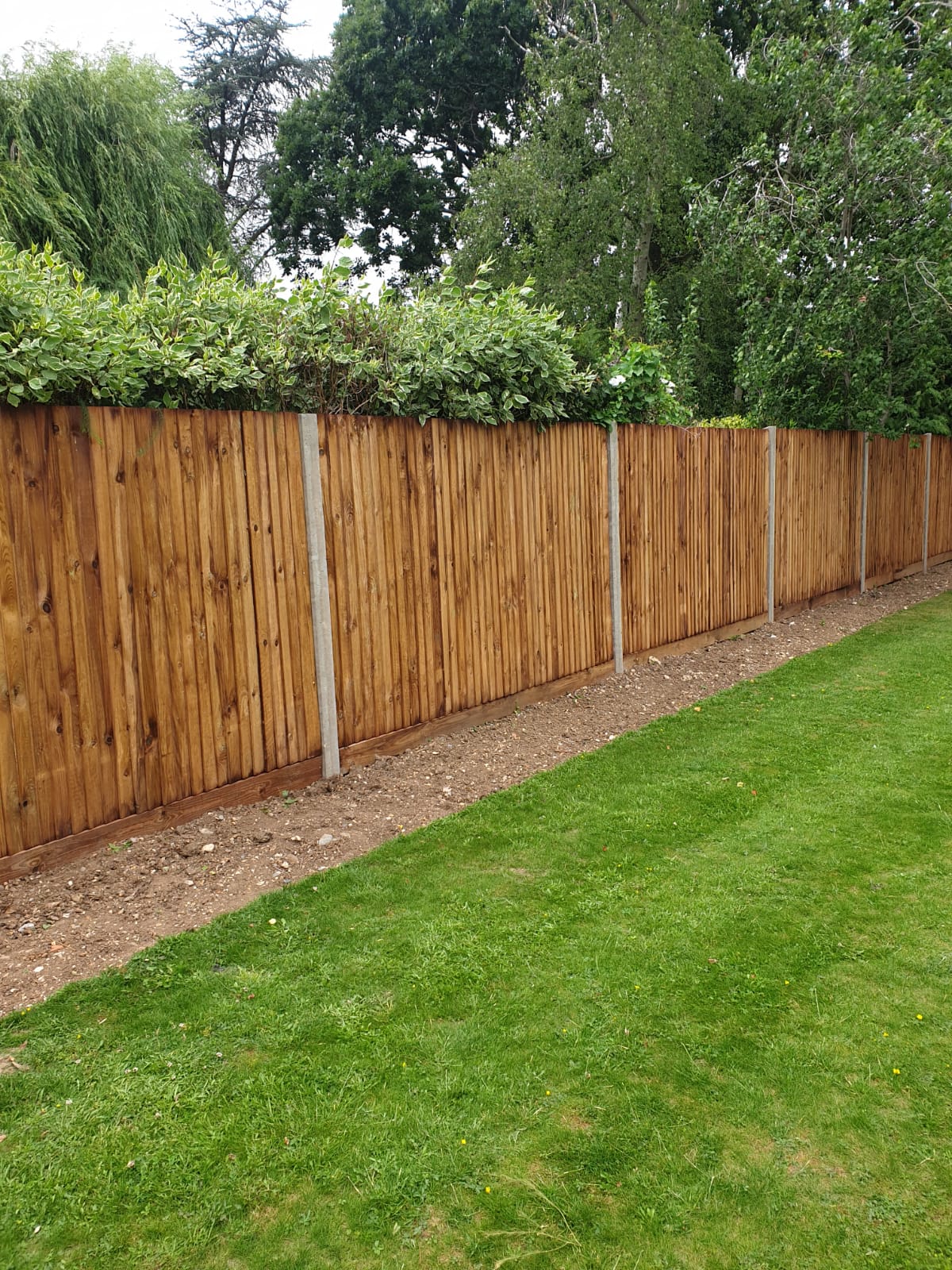 Professional Fencing Contractors in North London and Hertfordshire
As your dependable and local fencing specialists, we have much to offer our customers across North London and Hertfordshire. Here are some of the things you can expect from us…
New Fencing Designs in North London and Hertfordshire
While some people view garden fencing as just a way to mark the boundary between their property and that of their neighbours, we believe it can be so much more than that. At AJ Fencing, we pride ourselves on installing new fencing that is both practical and pleasing to look at. We can help you design your perfect fence.
New Fencing Installations in North London and Hertfordshire
With your fence panels and posts measured and cut, our team can set about installing new fencing on your property. We have been doing this for decades between us, so you can be sure of a quality final result. Nobody wants their garden left unprotected, so we work hard to ensure your fencing is installed quickly and effectively.
Security Fencing and Gates in North London and Hertfordshire
It is not just garden fencing that we supply to our customers across the South East. We also provide high-quality security fencing solutions. These strong and resilient fencing options are ideal for any customer looking to protect their property from unwanted visitors. We also install security gates built to the same high standard.
Cut-to-Measure New Fencing in North London and Hertfordshire
Whatever type of fence you want us to install, we ensure a perfect fit. We measure the perimeter of your garden accurately and make sure that every panel and post is cut to the appropriate size. In this way, we see to it that your new fencing has a uniform look from end to end.
A Range of Fencing Options in North London and Hertfordshire
We offer our customers in North London and Hertfordshire an enviable range of garden fencing choice. Whether you favour close board fencing, feather edge fencing, trellis fencing, picket fencing, or something else, we have you covered. Our experienced fencing experts provide professional advice on which fencing option is best for you and your property.
There are plenty of reasons to choose us for all your fencing needs. Here are some of the most common ones based on feedback from our customers…
When you have new fencing installed by AJ Fencing, you should expect nothing but the best. All our fences are sourced from reliable suppliers who share our passion for quality. The work is carried out by dedicated and experienced professionals using the right tools and materials for the job. This is how we ensure 100% customer satisfaction every time.
There are few fencing companies in the North London and Hertfordshire area who can boast a trading history as long as ours. We have been part of the industry for more than four decades, installing new fencing for thousands of customers across the region. Our team of fencing specialists are equally experienced, guaranteeing quality work and unbeatable customer service.
Operating out of office in Barnet, North London, we provide our high-quality fencing solutions to customers across a 15-mile radius. This takes in North London itself, as well as neighbouring Hertfordshire. Whether you are based in nearby Finchley or somewhere further afield, you are assured a prompt response and punctual service every time you hire us.
For new fencing installations across North London and Hertfordshire, contact AJ Fencing today. Call us on 0208 441 1964 or 07813 491 136 to get your free, no-obligation quote.